Article: Gifts for men who travel a lot
Gifts for men who travel a lot
Gift ideas for men who travel a lot
For men who travel a lot, especially for professional reasons such as executives, businessmen or any other reason for travel, a good idea may be to give them personal care products that they can take on the plane.
All our cosmetic products for men they are characterized by being 100ml or less, in such a way that they can be carried in hand luggage without having to check the suitcase.
The only products that are over 100ml are our shower gel and our body lotion.
Also, keep in mind that when you travel a lot by plane, our skin tends to dry up and it is very important to moisturize the skin well and protect it to avoid peeling problems.
It is important that men who travel a lot by plane can always have personal care products as a good facial cleanserl, after shave or on Moisturizing Cream by hand, since on short trips the suitcase is not always checked, and it is ideal to be able to carry toiletries and personal care products in the handbag.
Also, our great advantage is the 2-in-1 function of our facial products.
For example, our Extra Gent's (step 1 of our facial treatment), has a double function: on the one hand it is a face cleaner and on the other hand is a shaving cream.
This dual function makes this product a super practical gift idea for all those men who travel a lot.
Another example would be our Cool Splash (step 3 of our facial treatment), which also has a double function.
On the one hand it is a After Shaving Spray and on the other hand is a Facial Revitalizing Spray by way of tonic, which provides a lot of freshness to the entire face and is an ideal vitamin supply to use at any time.
It is also formulated without alcohol and is certified bio.



About us
Homo Naturals is the first brand of men's grooming 100% natural way. We have a full face treatmentas well as a unique range of body products, deodorants for men and even intimate wash.
More advice on men's skin care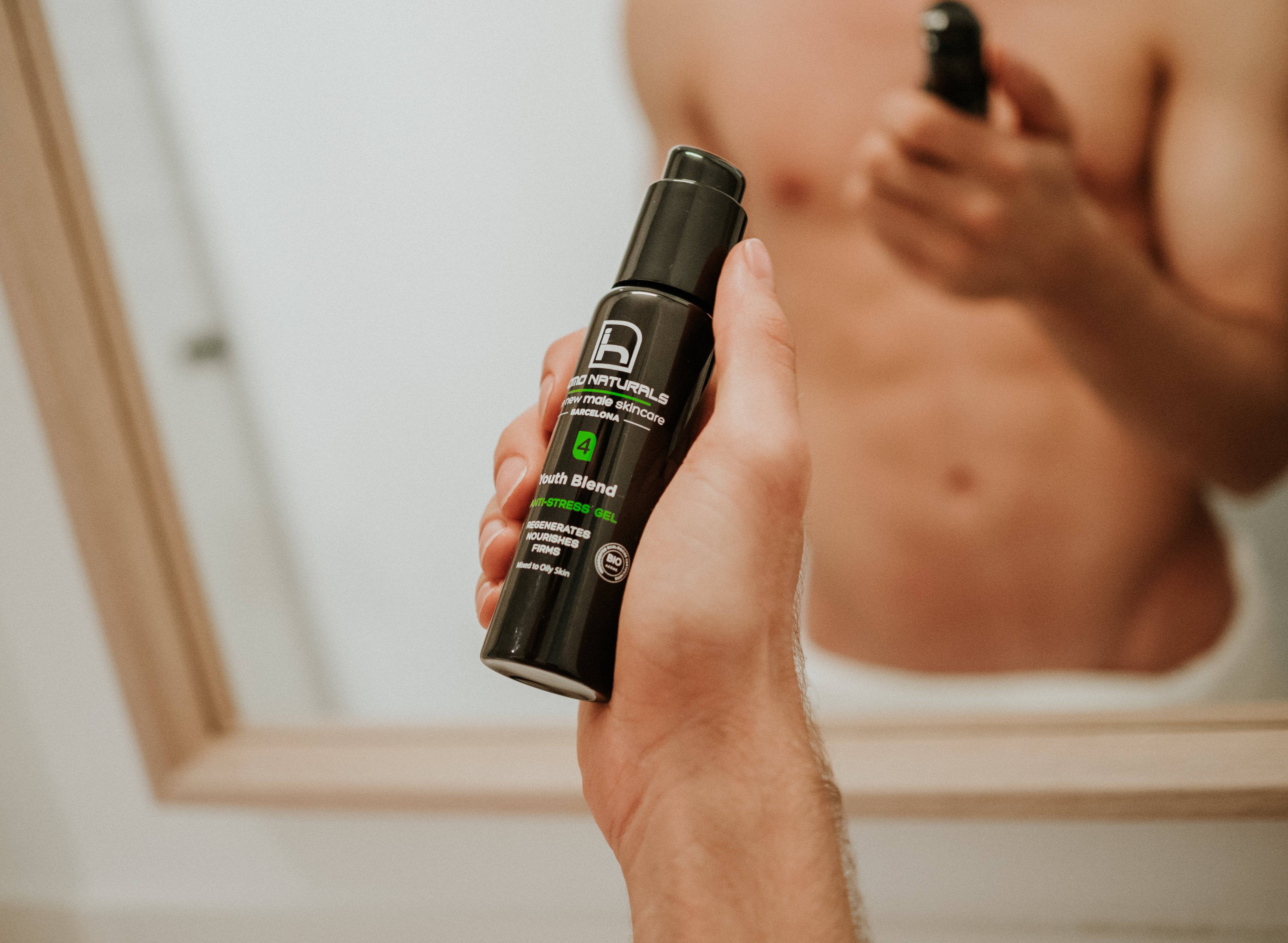 Looking for a gift for a young man? Here you will find practical and original gift ideas for young men.
Read more