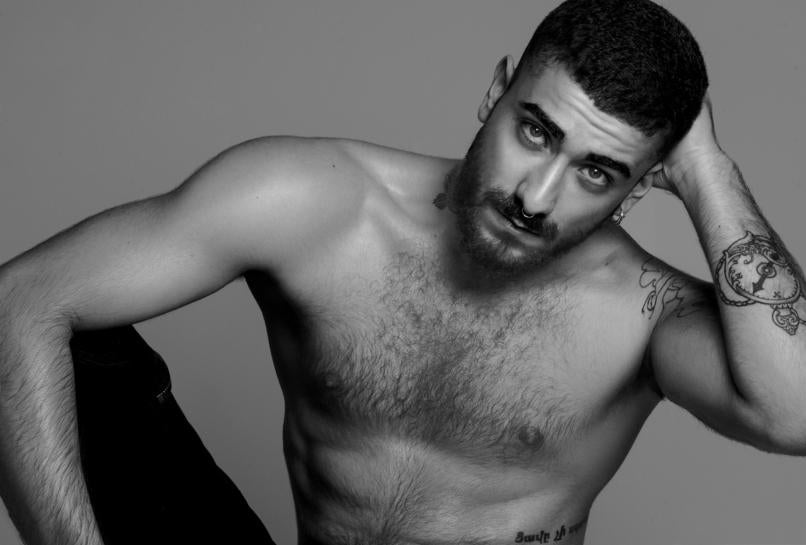 How to improve men's skin
4 simple steps to improve men's skin
A man's complexion differs from a woman's in that the skin is normally oilier but also thicker, and therefore many conventional cosmetic products are not the most suitable for men, as they are difficult to absorb, feel too greasy, or even once absorbed, after a while the man's skin ends up expelling them in the form of sweat.
In this sense, we recommend using male cosmetic products, since they are formulated for the specific needs of men's skin.
On the other hand, the advantage of a mixed skin or a oily is that it is better hydrated than a Dry Skin, and therefore the appearance of wrinkles it will always be later than in women's skin, which tends to be drier than men's.

Step 1:
Deep facial cleansing that is respectful of your skin
The male complexion tends to have open pores y excess sebum. Due to this reason, many men end up using unsuitable facial cleansing products, such as bar soaps, which tend to have too high a pH, or some body shower gels with ingredients that are too aggressive for the skin. facial care.
These products can give the sensation of cleaning in depth, but they can also be very aggressive products for our complexion, and in the medium term they can unbalance our face, causing redness, sensitive skin or dehydrated oily skin.
Therefore, the first step, and perhaps the most important after hydration, is to always use a facial cleanser as natural as possible and even better if it is also ecological.
It is important that you facial cleanser is formulated without sulfates and with pH 5 for thus maintaining the natural protective barrier of our skin and not unbalance it.

Step 2:
Help regenerate your skin with a Scrub
The second step should always be a weekly exfoliation.
La exfoliation It serves to remove dead cells and thus help the skin to regenerate.
Un peeling, scrub or exfoliant (it's the same) is especially recommended for mixed skin y oily, and, therefore, it is ideal for men's skin.
We always recommend using a mechanical scrub versus a chemical exfoliant, since the latter can be too aggressive for our skin.
Un mechanical scrub It is the one that removes dead cells through massage with natural elements such as apricot, micronized coconut shell, sugar, etc.

Step 3:
Help your skin with a vitamin contribution
Before moisturizing your skin, we recommend using a revitalizing facial toner.
The ideal is to use one in spray format because it is very practical to use, and you save having to use cotton.
In addition, with the spray you take advantage of the entire product. A facial revitalizer It will help you improve the appearance of your complexion by fighting the feeling of fatigue due to its vitamin content.
It is very important that you revitalizing facial is formulated without alcohol.
Nowadays, unfortunately, alcohol is used very commonly in many facial toners because it is a very cheap ingredient for the manufacturer, but it is a very aggressive ingredient that destroys the natural protective barrier and unbalances our skin, which can generate redness y peeling unwanted.
Use only one facial tonic that is formulated with plant extracts of good quality to take advantage of the active ingredients it contains.
This is one of the products that will really help you improve your complexion and with which you will get be even more handsome ;-)

Step 4:
Hydrate, hydrate and hydrate!!
Of all the selection of organic skincare that you can find on the market, the main product that you should never stop using is a facial moisturizer.
This is perhaps the most important step. If you only had to pick one, though the real synergy comes from performing the 4-step routine described here.
The important that you face gel or cream is formulated for men's skin, if you want to avoid the problems mentioned at the beginning of this article.
For choose your facial moisturizer, you should take into account the type of skin you have (oily, mixed skin, normal skin or Dry Skin), to decide later if a texture in format is better for you moisturizing gel or in format anti aging face cream.
You should also take into account the time of year you are in, since our skin is not the same in winter or summer or if the climate we live in is a humid climate or a dry climate.
If you live in a climate where there are marked seasonal changes and considerable temperature difference across the seasons, you should consider using a moisturizing gel for the warmest or most humid season, and a Anti-aging cream for the coldest or driest season.
For prevent the appearance of wrinkles and improve your complexion, it is essential that you always keep your skin well hydrated.
Face wrinkles they begin to appear as our skin gradually dries out with age.
moisturizing your skin on a daily basis, you will get delay the aging process cutaneous.
ABOUT US
At Homo Naturals we develop beauty products for men so you can be a handsome boy ;-)
We are the first brand of 100% natural male cosmetics. We have a full face treatmentas well as products for the body care of man, deodorants, intimate wash y natural lubricant.
More advice on men's skin care