Face cream for men with oily skin
I have oily skin...
What kind of cream should I use?
Skin care for men with oily skin needs special attention, since you cannot use just any cream.
There is nothing more unpleasant than putting a cream on your face and after a few seconds, noticing that your skin begins to sweat and expels the cream that you just applied to your face.
And even more so if you live in a humid climate or on the coast, where this feeling that your skin expels the cream and you sweat it right away when you apply it, is even more pronounced.
That is why it is very important that men use a facial moisturizer that takes into account two things:
That it is formulated for men's skin, since oily skin for men is not exactly the same as oily skin for women.


Apart from being formulated for men's skin, it is a specific moisturizer for oily skin.


What type of facial moisturizer should I choose if I have oily skin?
Note that above we have said what type of "moisturizer" you should use, but at no time have we said that it has to be a "moisturizing cream".
To hydrate a skin, we can achieve it with two different textures:
a. GEL texture
b. Texture in CREAM
A gel texture will always be lighter and contain fewer oily ingredients precisely because oily skin, although it needs hydration, what it does not need is more oily matter.
Therefore, for oily skin, we recommend moisturizing the man's face with a gel texture.
The advantage of the gel is that, regardless of whether it is absorbed more quickly, once it has been absorbed, it leaves the skin super mattified and you are sure that after a while, your skin will not sweat it, as it can end up passing with an unsuitable cream.
Our face moisturizer Youth Blend, is available in two formats:
In this way, you can choose which type of texture best suits your skin type, although if you are reading this article it is probably because you have combination or oily skin.

What type of skin do I have?
In any case, if you are not sure what type of skin you have, in this article there are a series of questions that will help you distinguish it, since it is possible that your skin is not oily at all, but rather it is mixed, that is to say medium. path between oily skin and normal skin.
In mixed skin, there are parts of the face that do have the characteristics of oily skin, but there are other parts that do not.
For combination skin, we also recommend that you use your facial moisturizer in a gel texture, especially in summer or hotter times.
But if you live in a dry and cold climate, even if you have combination skin, you can use our face cream without any problem. Youth Blend, Anti-Stress CREAM during those times of winter or intense cold.
Being a specific facial cream for men, you will see that it has the ideal texture that, once absorbed, also keeps the skin mattified.

Facial care for oily skin
Our range of Youth Blend Gel or Cream are step number 4 of our facial treatment in 4 steps.
For correct facial care of oily skin, we recommend these three specific articles where we specify all the aspects to take into account to take care of your skin as it deserves, and thus avoid unbalancing it, something quite common in combination and oily skin, due to the use of very inadequate products or guidelines.
Do not hesitate to contact us for any doubt or question about the care of your skin.

ABOUT US
Homo Naturals is the first 100% natural skincare brand for men.
In our online store you will find the best creams for men for both facial and body care.
All our men's cosmetics are formulated with plant extracts, vegetable and essential oils.
Find in our online store, the best facial cream for your skin type.
More advice on men's skin care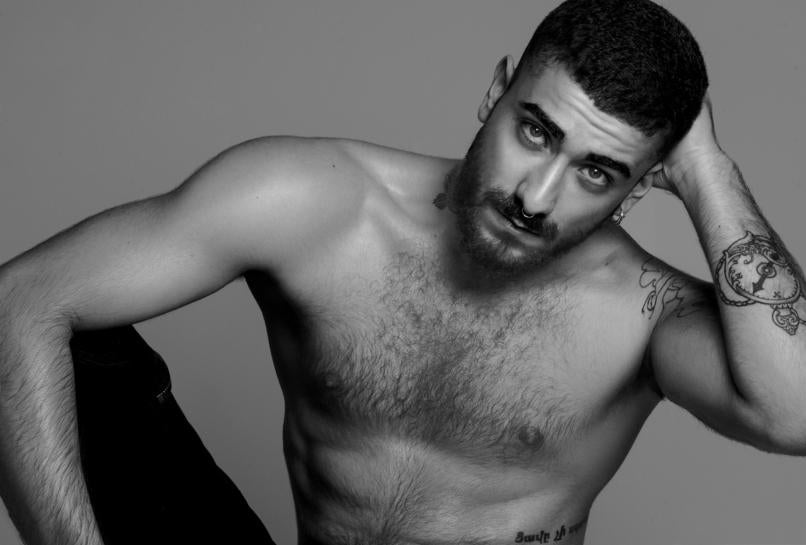 Anti-aging
In this article we show you 4 simple steps to follow that are specific to improving the skin of men.
Read more
Anti-aging
In this article, we will tell you some tips on how to take care of your face easily within your daily routine. Taking care of yourself with men's cosmetic products has never been so easy. I p...
Read more