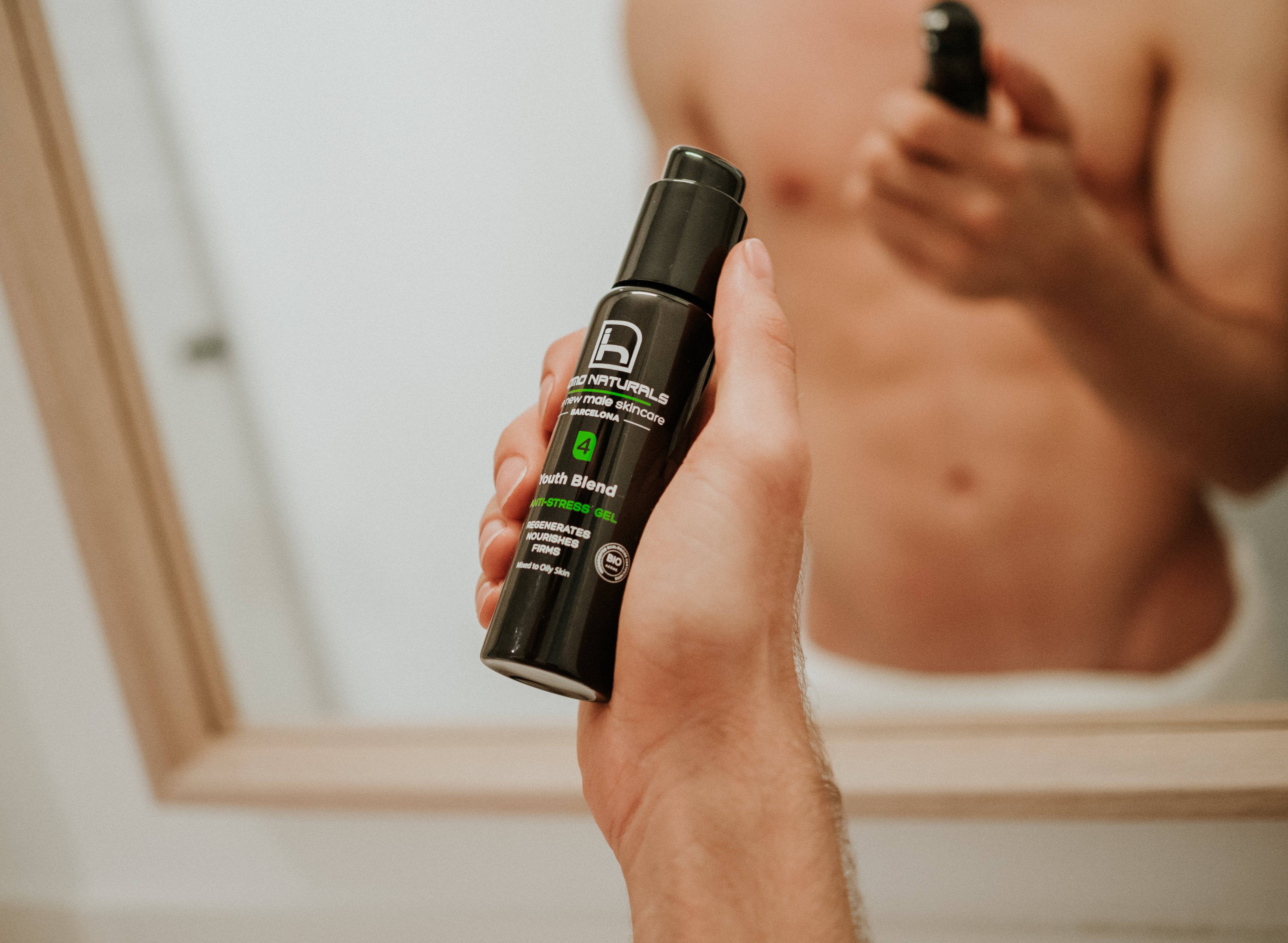 If you have to give a gift to a young man and you have no idea what could be a good option, here is a very interesting fact: Young men take much more care of themselves than before and give great importance to their image and personal appearance.
Therefore, a good option may be to give a kit with personal care products, skin care, shaving o beard care.
And even better if that kit includes products with an excellent presentation in a glass bottle and with 100% natural formulas and with organic certification.
Thus, a good option for young men is to give Beauty, since the probability that they will use and love them is very high.
Young men not only attach importance to their personal image, but also to the type of product they use.
Increasingly, they are concerned with using natural products, which are more respectful of the skin and the environment.
And most importantly, they are looking for products with specific textures and fragrances for men's skin.
Our recommendation for a young man would be:
If you have doubts or any questions about what to give to a young man, contact us and we will advise you.
Remember that in our section Gifts for men You will find more ideas without shipping costs within Spain, and that we make free shipments worldwide on orders from €60.
If what you are looking for is a specific birthday gift, we recommend this article with birthday gift ideas.
About us
HOMO NATURALS Male Skin Care is the first 100% natural skincare brand for men. We formulate all our products with the best quality plant extracts, cold-pressed vegetable oils, and 100% natural essential oils.
We have a complete facial treatment in 4 steps, eye contourand body products as shower gel, body lotion, deodorants, handcream y intimate wash.
We also have natural and organic sunscreens.
More advice on men's skin care