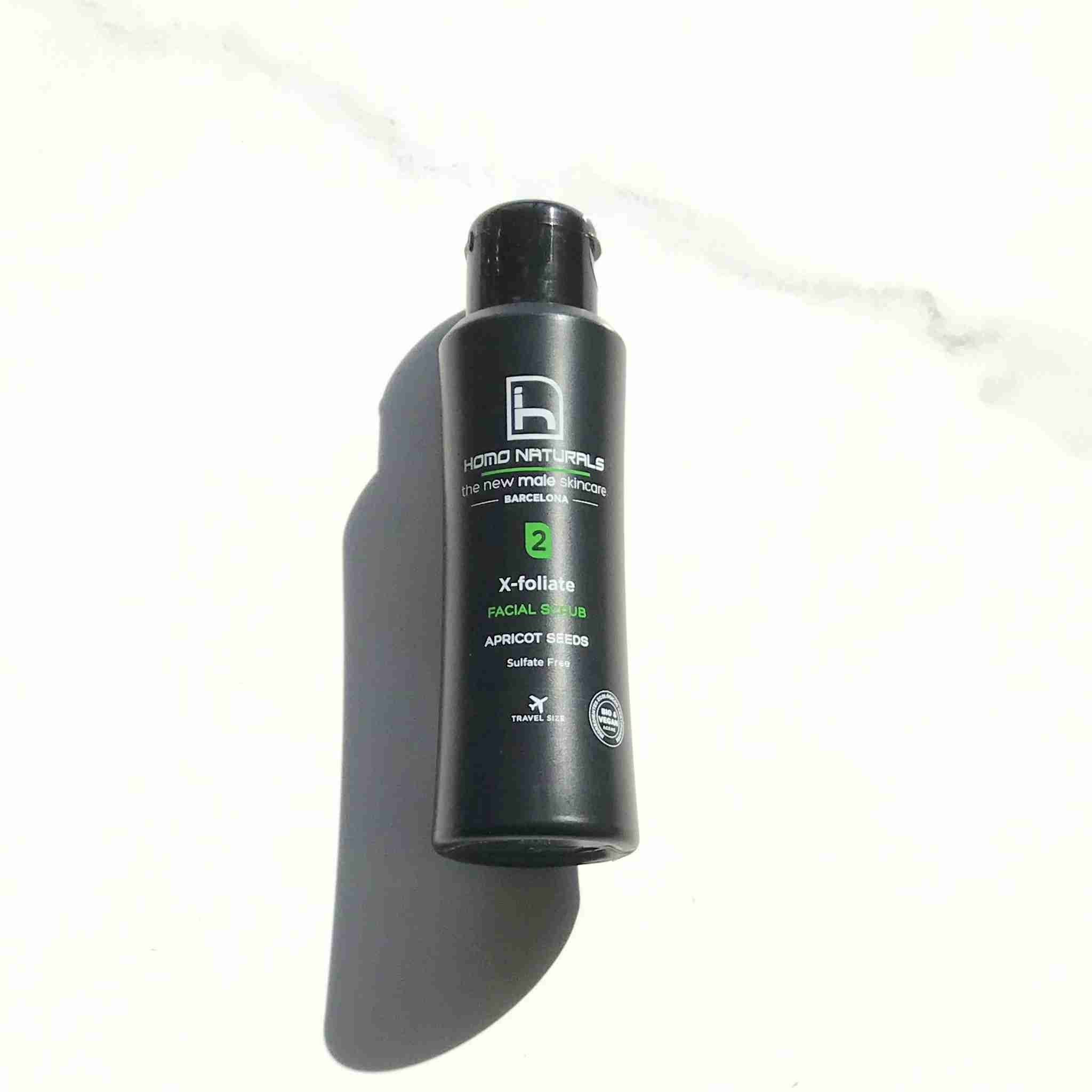 Facial Scrub
Offer price

22,00 €
Normal price

22,00 €
🇧🇷
X-FOLIATE
Removes dead cells naturally, leaving your skin renewed and uniform
Eliminates dead cells in the most natural way, leaving your leather brighter and rejuvenated.

Apricot Kernel: This powerful ingredient helps to regenerate your skin, providing a gentle and effective exfoliation.

Discover its Citrus fragrance for a greater detox effect.
---
prepare your shave
If you're dealing with stubborn beard hairs, X-FOLIATE is the ideal solution.


Use it before shaving to unearth the most ingrown hairs and facilitate a smooth and precise shave.
---
Face + Body Scrub
Not only is it perfect for the face, but you can also take advantage of its benefits on the body.
Use it in the shower to exfoliate and soften skin all over your body, especially in areas like elbows and localized calluses.

100% Natural
Organic + Vegan certified
With

pH 5.5

to maintain the natural protective layer of your skin

With skin-protective ingredients such as Organic Aloe Vera, Organic Chamomile and Organic Calendula

Sulfate-free

No petroleum-derived oils

Free from parabens

or any other synthetic preservatives

Free from oils of animal origin

Free from ethoxylated emulsifiers

Free from synthetic dyes

100% recyclable bottle

Includes X-FOLIATE in your weekly care ritual and use once or twice a week for best results.
This scrub has been specially designed, using ground apricot kernels to the ideal size for men's skin.
---
Immerse yourself in an aromatherapeutic experience with its 100% pure essential oils and enjoy the freshness and vitality that X-FOLIATE give your skin
Turn your exfoliation routine into a moment of rebirth with X-FOLIATE, the best peeling for men.
100 ml


How to use

- Apply to the skin of the face
- Perform very gentle massages, avoiding the eye area
- Rinse with plenty of water and dry
Ingredients

Aqua (Water), Aloe barbadensis (Aloe vera) Leaf Extract, (vegetable) Glycerin, Prunus armeniaca (Apricot) Seed Powder, Chamolilla (Chamomile) recutita Flower Extract, Calendula officinalis Flower Extract, Xanthan Gum, Sodium Benzoate, Potassium Sorbate, Benzoic Acid, Lactic Acid, Sodi um Phytate, Maltodextrin, Citric Acid, Potassium Chloride, Decyl Glucoside, Carrageenan, Parfum1, Citral2, Citronellol2, Limonene2, Geraniol2

1 Blend of 100% pure essential oils 2 Naturally found in essential oils

100% NATURAL. ORGANIC + VEGAN CERTIFIED
Shipping

SPAIN AND PORTUGAL

Free shipping in 24 -48 hours
Guaranteed shipping option 24 hours for €2,90 (on orders until 14:XNUMX p.m.)

EUROPE AND REST OF THE WORLD

Free shipping on orders over €60
For orders less than €60, shipping costs are:
Canary Islands, Ceuta and Melilla: €30
France: €6
Rest of the European Union: €9
Rest of Europe (non-EU countries): €30
Rest of the world: € 45
About us

Homo Naturals is the first brand of 100% natural & organic skincare for men.

Men's skin has specific needs due to its thickness, firmness and degree of sebaceous secretion in addition to being subjected to shaving.

That's why men need products formulated specifically for the needs of our skin.

Our products are made in Spain with the best quality plant extracts, cold-pressed vegetable oils and 100% pure essential oils.

Our team of pharmacists is responsible for finding the best ingredients for men's skin, and formulating them to achieve the best results.

We use no petroleum-derived ingredients, no sulfates, no alcohol, no parabens, or any other controversial preservatives.

We also do not use synthetic perfumes in our formulas, but rather essential oils that, thanks to their aromatherapy, provide our products with sublime and unique fragrances.

Our advanced formulas allow rapid absorption for men's skin, as well as a high penetration capacity to achieve greater effectiveness in less time.

As we do not use petroleum derivatives, and we only use ingredients with a high level of active ingredients, we achieve powerful formulas with exceptional results.

Do you have doubts about what products your skin type needs? Contact us through our webchat or by whatapp at +34 722241850 and we will be happy to help you 😉
Return Policy
Facial Scrub
Offer price

22,00 €
Normal price

22,00 €
choose options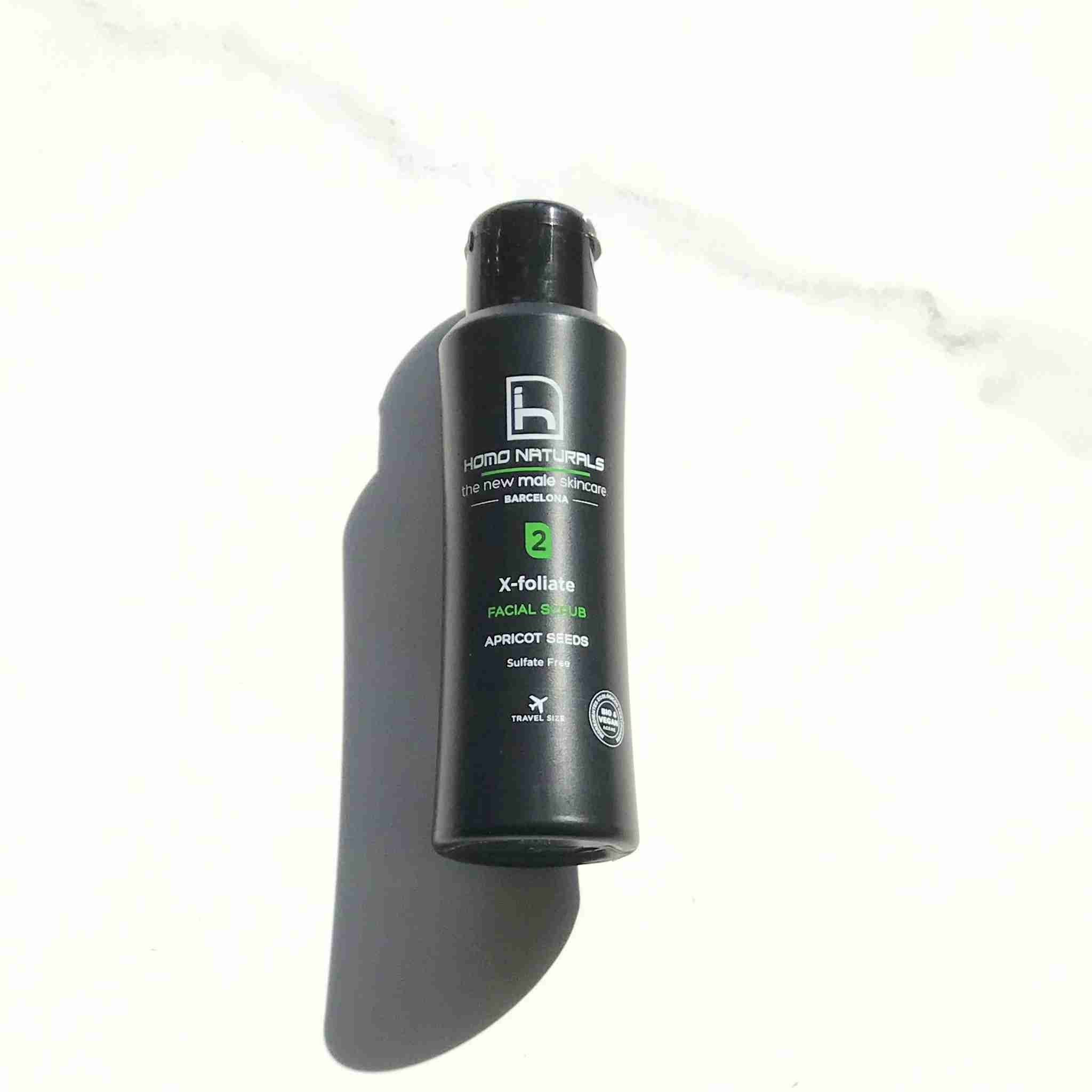 Charmed
Fantastic components.
It is not sticky, it is absorbed quickly, come on, wonderful
It is not aggressive and leaves my skin perfect and then moisturizes it.
Effectiveness
I like to use it. You remove dead skin and exfoliate to keep skin healthy. The good thing is that it works for both the face and the rest of the body.
clean and fresh skin
I really like the texture, the smell and how it leaves my skin.
perfect buy
Leaves skin feeling spectacular