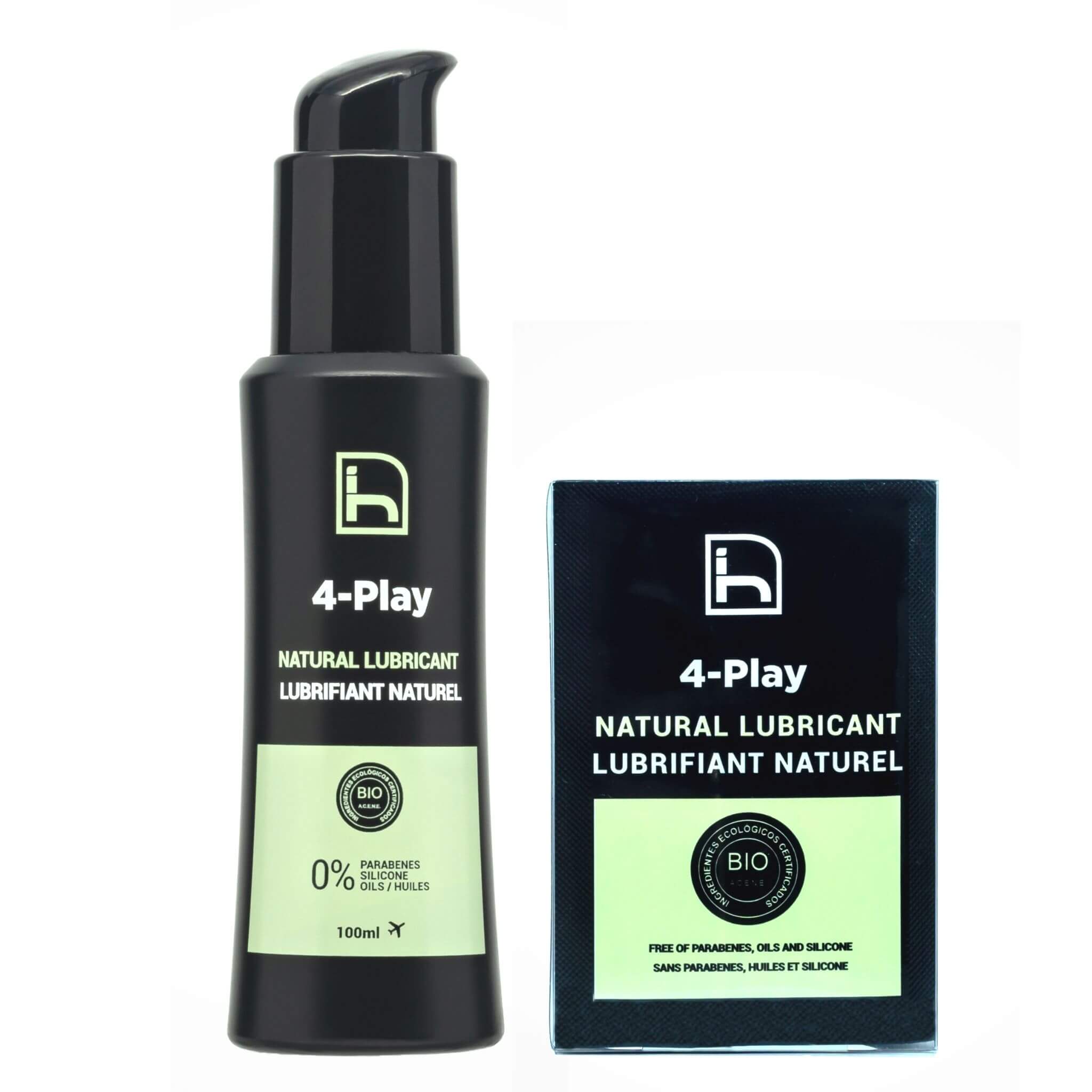 KIT OF LUBRICANTS
Offer price

21,90 €
Normal price

28,80 €
🇧🇷
Contains:
NATURAL LUBRICANT
100 bottle ml

with pump

dispenser

Box of 10

sachets

of 5 ml each

1. With Organic Aloe Vera, great moisturizer that acts as a repairer for any type of friction.
2. Extra Gliding Formula with vegetable glycerin that guarantees a longer glide and does not dry out.
3. Water-based, oil-free, easy to remove, no traces, no stains.
---

¿Why use 4-Play Natural lubricant?
Everything that is absorbed through our mucous membranes goes directly into our bloodstream.
That is why it is essential to use only a natural lubricant formulated with 100% gentle and innocuous ingredients.
---
Products 100% Natural and certified organic.

Free from sulfates, paraffin, silicones, or any other petroleum-derived ingredients.

Alcohol-free.

Free from synthetic preservatives such as parabens, triclosan, phenoxyethanol, etc.

Free from ethoxylated emulsifiers.

Free from synthetic scents.
---

All our products are manufactured only with premium quality plant extracts , cold pressed vegetable oils, and 100% pure essential oils.

How to use

- Apply the desired amount on the erogenous zone
- Also suitable for body massage
Ingredients

Aloe (Vera) barbadensis Leaf Juice1, Glycerin1, Maltodextrin, Xantham Gum, Potsassium Sorbate2, Sodium Benzoate2, Citric Acid, Benzyl Alcohol2, Carrageenan, Dehydroacetic Acid2, Aqua (Water), Phytic Acid.

1 Bio/Organic origin ingredients 2 Natural Preservatives

100% NATURAL. ORGANIC + VEGAN CERTIFIED
Shipping

SPAIN AND PORTUGAL

Free shipping in 24 -48 hours
Guaranteed shipping option 24 hours for €2,90 (on orders until 14:XNUMX p.m.)

EUROPE AND REST OF THE WORLD

Free shipping on orders over €60
For orders less than €60, shipping costs are:
Canary Islands, Ceuta and Melilla: €30
France: €6
Rest of the European Union: €9
Rest of Europe (non-EU countries): €30
Rest of the world: € 45
About us

Homo Naturals is the first brand of 100% natural & organic skincare for men.

Men's skin has specific needs due to its thickness, firmness and degree of sebaceous secretion in addition to being subjected to shaving.

That's why men need products formulated specifically for the needs of our skin.

Our products are made in Spain with the best quality plant extracts, cold-pressed vegetable oils and 100% pure essential oils.

Our team of pharmacists is responsible for finding the best ingredients for men's skin, and formulating them to achieve the best results.

We use no petroleum-derived ingredients, no sulfates, no alcohol, no parabens, or any other controversial preservatives.

We also do not use synthetic perfumes in our formulas, but rather essential oils that, thanks to their aromatherapy, provide our products with sublime and unique fragrances.

Our advanced formulas allow rapid absorption for men's skin, as well as a high penetration capacity to achieve greater effectiveness in less time.

As we do not use petroleum derivatives, and we only use ingredients with a high level of active ingredients, we achieve powerful formulas with exceptional results.

Do you have doubts about what products your skin type needs? Contact us through our webchat or by whatapp at +34 722241850 and we will be happy to help you 😉
Return Policy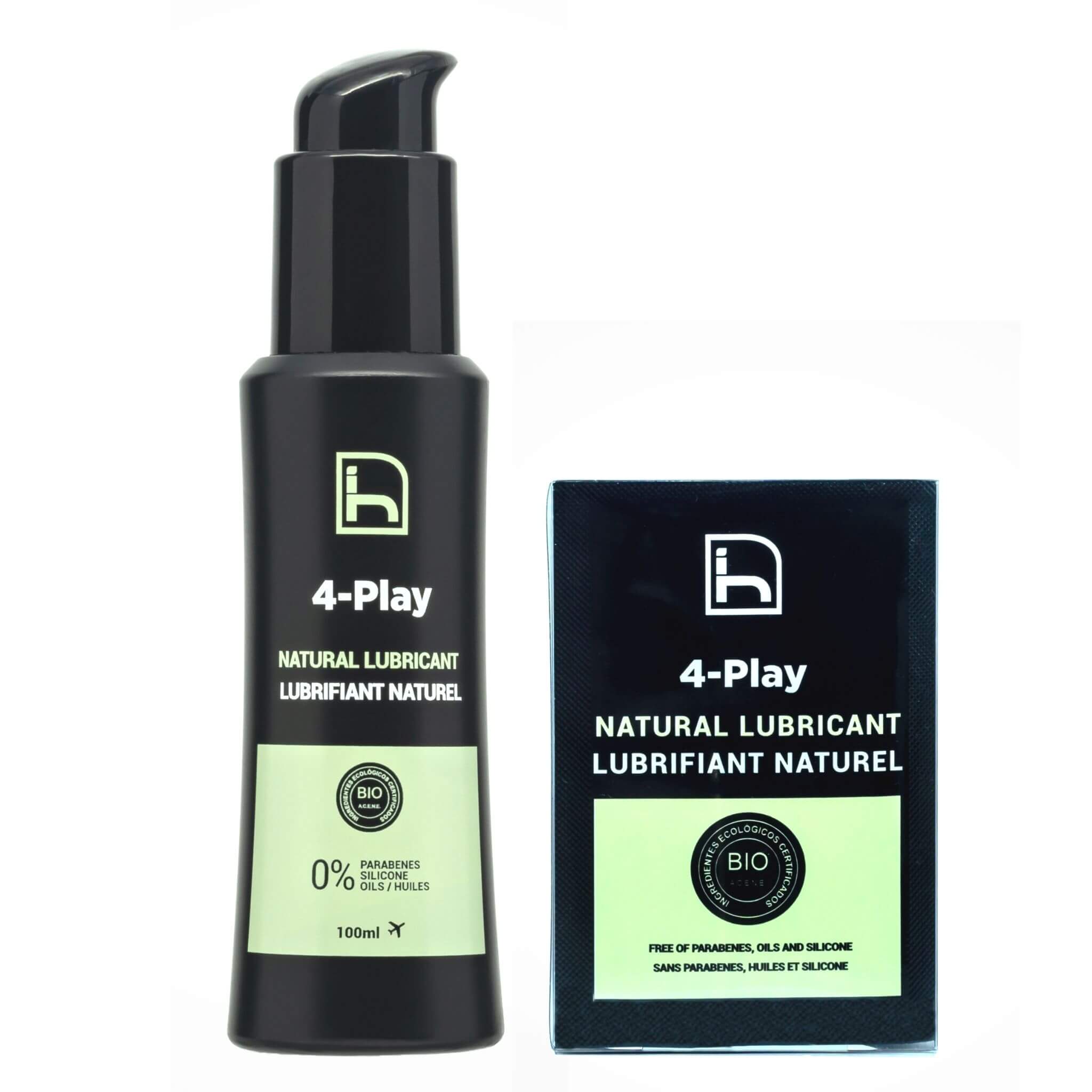 KIT OF LUBRICANTS
Offer price

21,90 €
Normal price

28,80 €
choose options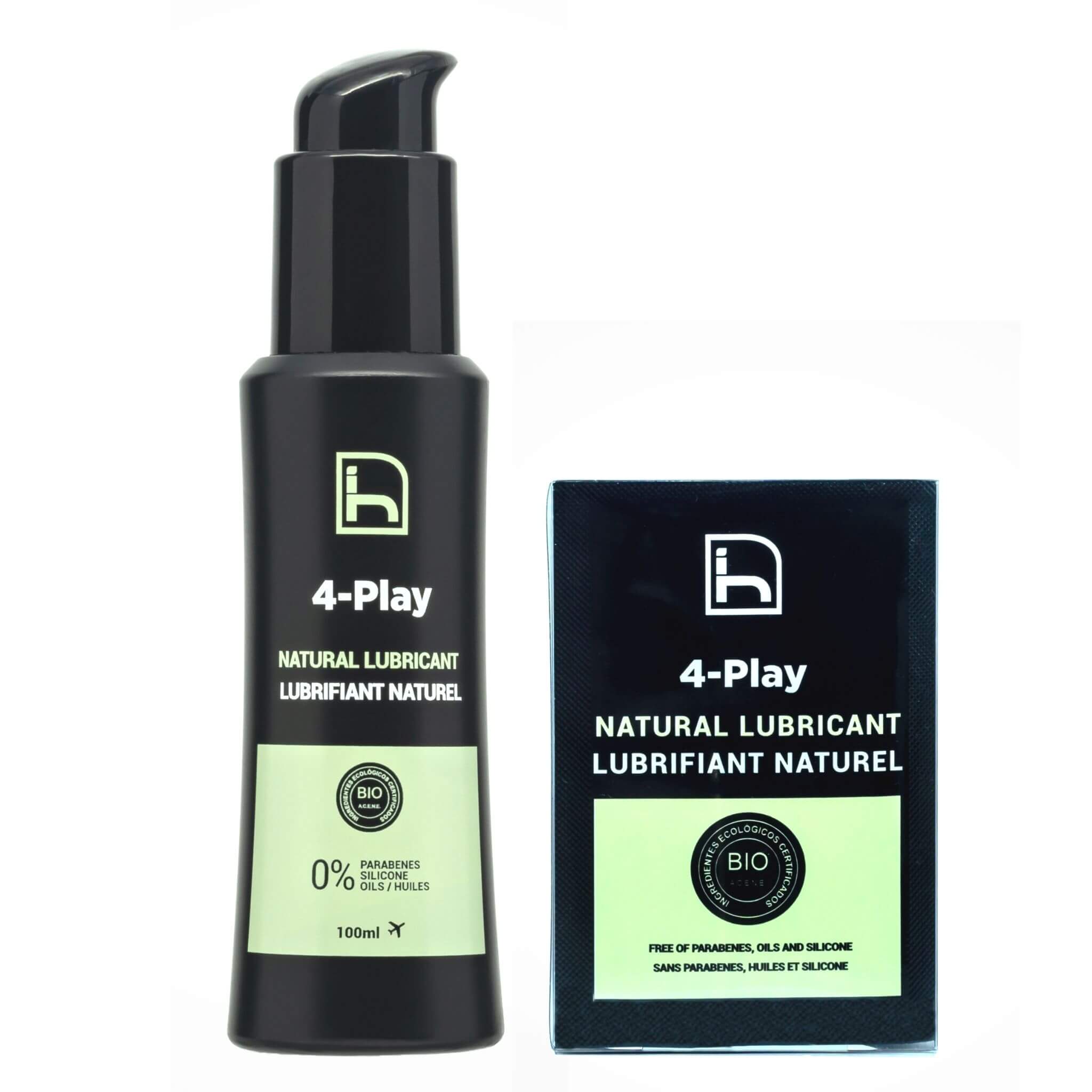 100% recommended
I had already tried it and will continue to do so. Very durable, easy to clean, very practical.
Very good idea about the kit. When I'm at home I use the bottle, but if I have an appointment I don't want to go with the bottle and I take the pods with me. This lubricant is very good
It is super slippery and lasts a long time. It goes very well.